We are suppliers of the following products :
Curtains
Blinds
Upholstery
Pelmets
Cushions
Bed Covers
Quilted Bedspreads
Poles
Curtain Tracks
Electric Tracks
an example of our work for care homes can be seen here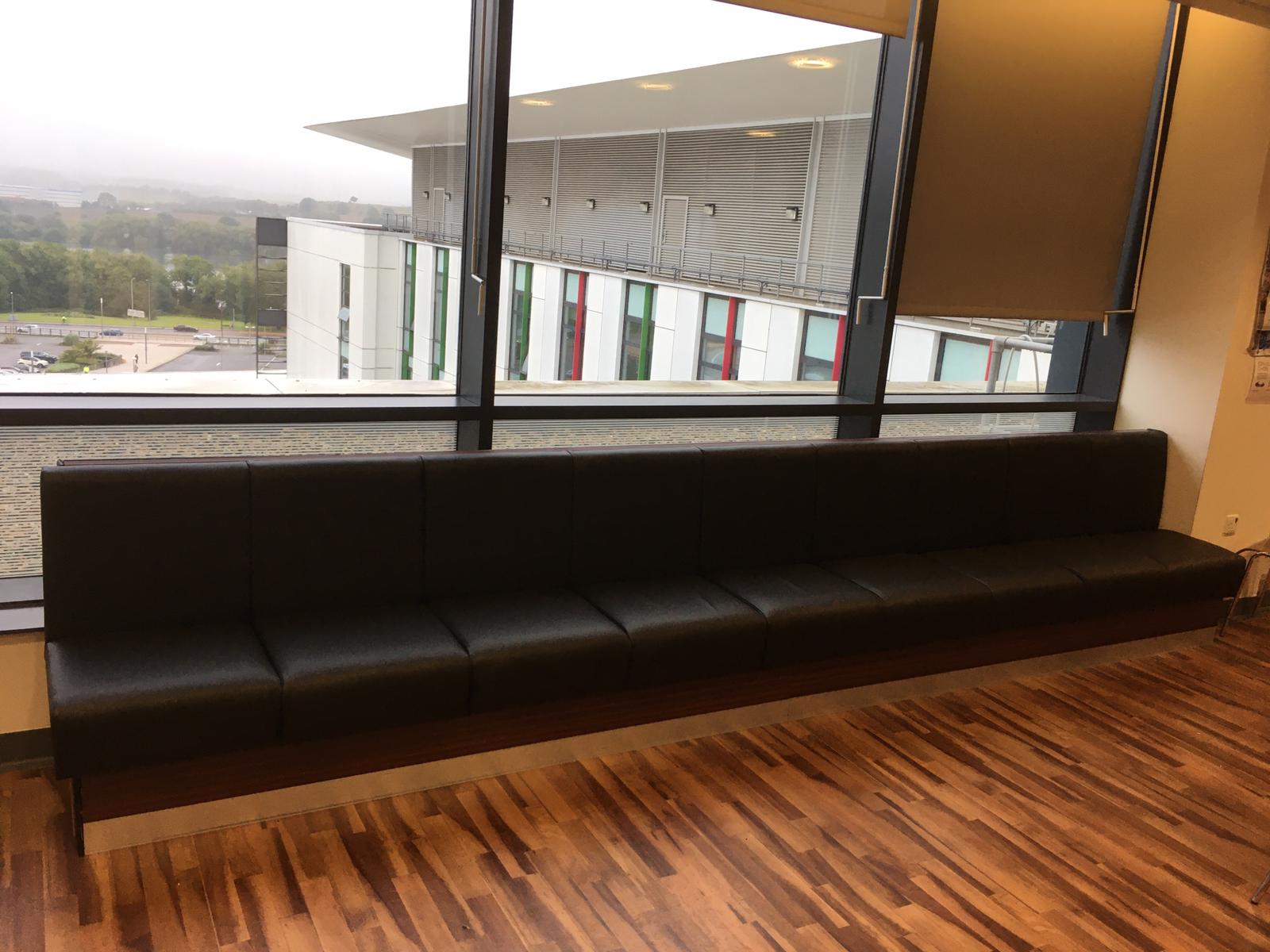 Re-upholstered seating at Kings Mill Hospital, Mansfield
All of the fabrics we use are certified to BS5867 - British standard for drapery including curtains and blinds which covers everything that you require for fire retardant curtains in the United Kingdom.
The standard is broken up into 2 sections;
Part2B which is 10 washes whilst staying flame retardant.
Part2C which is 50 washes / inherently flame retardant.
We use fabrics specified to part2C.
For further information or to discuss your requirements further please contact us on 01623 422163 or info@thefabricstores.co.uk