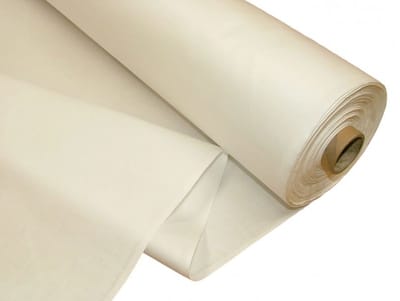 If you have never bought custom made or made to measure curtains from us before, you will find that we will always recommend having your curtains lined. In our opinion curtain lining is almost as equally important as the main fabric as the lining performs quite a few different important functions.
The most important reason is to extend the life of your curtains. Even in the UK the sun will attack your fabric and reduce the lifespan through fading, a lining will help protect your fabric by shielding it from harsh sunrays. So a good quality lining will provide all of the following benefits:
Protection from the sun – even in the UK the sun can cause fading, particularly bright colours.
Delicate fabrics such as silk will last much longer.
Provides fullness to the curtain, if the fabric is thinner it can be made to look more substantial with the addition of a lining.
Protects the main fabric from dirt and grime entering from the window side
Acts as an insulator, in summer the lining will help to keep out, and in winter the heat in. This can be further improved if a specialist lining with thermal properties is used.
Helps reduce street noise
Blackout lining can block daylight, particularly beneficial to people working shifts.
We can supply a range of linings and different coloured linings but we keep 2 in stock at all times:
*
Deluxe Satin
lining with a superior finish to provide a fuller & more elegantly flowing drape. This lining is thicker and heavier than most competitors and we are proud to say it is made in the UK.
*
Soft Drape Thermal Blackout
which will block the light and has enhanced thermal properties, perfect for shift workers and light sleepers.
We also stock Sarille interlining but can supply a range of other interlinings.
You can see a short video we made about the importance of curtain lining
here